*No Major Spoilers*
Raccoon City: a remote mountain community suddenly besieged by a rash of grisly murders encroaching upon it from the surrounding forest. Bizarre reports start to spread, describing attacks from vicious creatures, some human… some not. Victims are apparently eaten.
At the epicenter of these deaths is a dark, secluded mansion belonging to the mysterious Umbrella Corporation. For years umbrella has labored within the mansion, unwatched, ostensibly conducting benign genetic research.
Deployed to investigate the strange goings-on is the Special Tactics and Rescue Squad (S.T.A.R.S.), an unusual paramilitary response unit boasting an eclectic assortment of mission specialists: roguish Chris Redfield, former cat burglar Jill Valentine, dead-eye Barry Burton, and the enigmatic team leader, Albert Wesker. Together with the other S.T.A.R.S. operatives, they have a good reason to believe they're ready for anything.
But what unfolds as the S.T.A.R.S. penetrate the mansion's long-locked doors is terror beyond their worst nightmares: creatures that defy the laws of life and death—the result of forbidden experiments gone disastrously wrong. Behind it all is a conspiracy so vast in its scope and so insidious in its agenda that the S.T.A.R.S. will be betrayed from within to ensure that the world never learns Umbrella's secret. And if any survive… they may well come to envy those who did not.
---
In Raccoon City, there's been a string of gruesome and deadly murders that has the local police baffled. So they call in the S.T.A.R.S. to help solve the mystery. The S.T.A.R.S. are an elite group of people who deal with extravagant and sometimes odd missions that normal police can't handle.
They send in the Beta team to survey the area around a seemingly abandoned mansion to see if that's where the murderers might be hiding out. Then the Alphas lose contact with them and go out to see what happened and rescue any survivors.
However, things go awry when a group of "diseased" dogs attack. The remaining members of Team Alpha run for the abandoned mansion to escape the hellish hounds. Now they have to solve the mansions puzzles to not only get out and get help, but to figure out what happened in the mansion.
The remaining Alpha team members includes Albert Wesker, the team leader, Chris Redfield, Jill Valentine, and Barry Burton.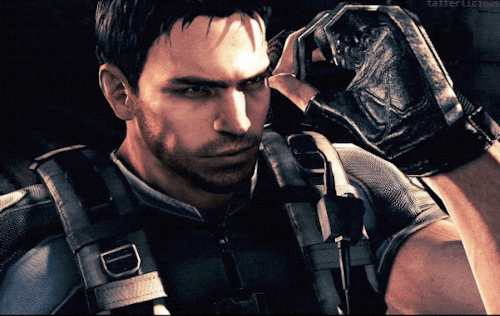 I'm not a fan of horror games, I'm not a fan of horror in general unless it's in book form. Then I saw one of my favorite YouTubers/Twitch streamers (ProtonJon) play Resident Evil 6 with one of his friends. They were both laughing at it and cracking jokes at the game's plot. Them making fun of it made a seemingly scary game not so scary.
I have been interested in the Resident Evil games and overall story ever since. Especially since ProtonJon has Albert Wesker as a meme on his channel. Saying that when you subscribe he will "give you an egg".
Back to the story, I was enthralled with the plot. The twists and turns and puzzles kept me glued to my screen. The characters were fully fleshed out and had their own motives and reasons for wanting to find out the truth of what was going on in the mansion was believable.
Overall I think this was an excellent book that I would recommend to anyone fans of Resident Evil, or just prefer horror in book form. Also zombies, since that fad is still going on.