*No Major Spoilers*
The mysterious Mr. Socrates rescues Modo, a child in a traveling freak show. Modo is a hunchback with an amazing ability to transform his appearance, and Mr. Socrates raises him in isolation as an agent for the Permanent Association, a spy agency behind Brittania's efforts to rule the empire. At 14, Modo is left on the streets of London to fend for himself. When he encounters Octavia Milkweed, another Association agent, the two uncover a plot by the Clockword Guild behind the murders of important men. Furthermore, a mad scientist is turning orphan children into automatons to further the goals of the Guild. Modo and Octavia journey deep into the tunnels under London and discover a terrifying plot against the British government. It's up to them to save their country.
---
Back in 2020, I read a graphic novel spin-off of this series called Modo: Ember's End. I still enjoyed this novel even without knowing much about the series other than what was said in the graphic novel. So, I am thinking about making a whole post comparing the two after I reread the graphic novel so I can talk about them with fresh eyes.
I like this alternative take on The Hunchback of Notre Dame story. Modo gets found by a secret organization and gets to be trained on how to be an undercover agent. It's so cool on top of everything being steampunk.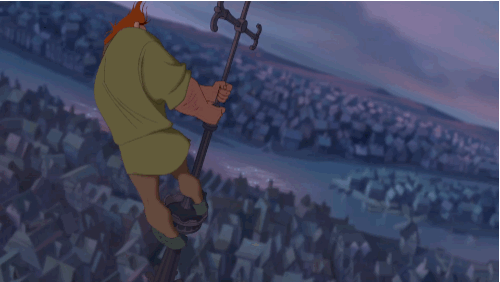 In my review of Modo: Ember's End I said that I wish they didn't make Octavia the typical dumb brute that is paired with the smart, scientific genius. However, in The Hunchback Assignments, Octavia is a smart and clever girl who catches on that Modo has a special ability. Even when she asks to see his true form she respects Modo's boundaries when he refuses.
Overall, I found this novel to be an entertaining read. Seeing Modo go through a transformation makes me excited to read more of this series in the future. I would recommend this novel for fans of fairy tale retellings, Young Adult fiction, or fans of spy thrillers and steampunk.